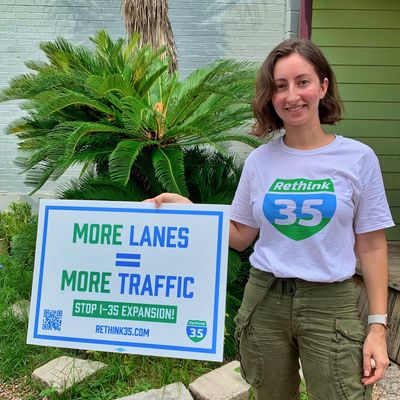 Yard signs, t-shirts, stickers, and buttons are now available! This is a crucial way to support Rethink35.
Austin sales only, please
Free delivery
All proceeds go directly to the campaign
Not yet ready for a t-shirt, yard sign, sticker, or button? Support Rethink35 by making a one-time donation or becoming a monthly recurring member.